News & Events
Latest Newsletters
Aug 18th 2021 – View HERE (Postponement due to Covid Level Change)
Aug 1th 2021 – View HERE (Welcome Wagon + KAN Sale)
Aug 3rd 2021 – View HERE
July 27th 2021 – View HERE
June 22nd 2021 – View HERE
May 2nd 2021 – View HERE
May 1st 2021 – View HERE
April 28th 2021 – View HERE
February 3rd 2021 – View HERE
Classes Available (as of July 28th 2021) – Register HERE
KAN 2021 Postponed.
Everything you need to know is in the latest newsletter sent (View HERE)
Check out the Quarantine Diaries on the Skeinz YouTube channel for the announcement.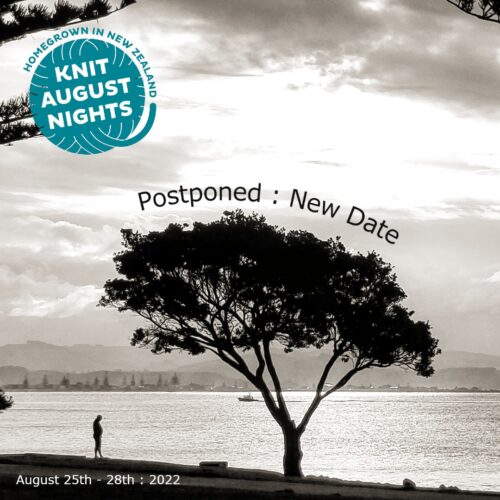 KAN Traders 2021!
I am so delighted to announce the traders for KAN: Homegrown 2021!
This is an incredible group of artisans:
Full Weekend Traders
Man Made Fibre
Mary Self Textiles
Yarnz Ltd
Truly Myrtle
Delene.nz
Yarnfloozy
Outlaw Yarn
Perfectly imperfect Twists
Harnie Hoolie's Designs
Hanging Rock Roost
Sue's Hand-dyed Fibre & Yarn
fibre2go
KiwiYarn-a
SquishyMcDo
Happy-go-knitty
Knit Bits
Sunday Market Traders
Fantail Knits
WoolLee – Lee Natrass
Loopine Wool Co.
Stephens Hand Made Crafts
Rae Webb
I know you will love everything that this talented group have to offer. There are the best of NZ artisan dyed yarns plus yarns from all around the world, spinning fibre, designs, notions, sewn delights, even finished items – there is even a free shuttle running daily on Friday & Saturday to Skeinz!
The KAN Shop will be open with KAN merchandise and other goodies and joined across the weekend by Suzy Brown from Tiny Studio Magazine (I will have a real life copy for you to fondle!) and The Red Cross will be in selling a incredible Yarn Raffle on Sunday
KAN Marketplace Trading Hours
Friday 12.30pm – 7.30pm (KAN Registrants only)
Saturday 9am – 5pm (KAN Registrants only)
Sunday 9am – 12pm (Open to the Public)
Skeinz will be open Friday from 10am – 3.30pm & 10am – 1pm
A FREE shuttle will be running from the venue to Skeinz all throughout the day.
 ______________________________________________________________________________________________
KAN Traders 2021 – KAN Delegates Friday & Saturday ONLY
Open to the Public Sunday Morning 9am – 12pm
Skeinz Express
Skeinz will continue to trade off site at our mill store – just a 5 minute drive away. Skeinz is the home of Outlaw yarns and also holds an exclusive sale for KAN every year. The Skeinz Express will run between the venue & Skeinz, with our two regular KAN drivers taking over on Saturday.  So fear not – if you don't have transport – we will be able to ferry you across to Skeinz!
I will be running an onsite Eftpos cash out service (debit cards only) at East Pier and there is an ATM just a few minutes away from The Box – so you may wish to start planning your purchases now and what ever budget you had in mind for shopping… double it!
I hope you take every opportunity to get out and about to the off site trading locations and explore the Ahuriri Village, which is a wonderful shopping destination in itself & in up coming correspondence I will bring you some of the hidden gems we have in our midst.
______
Knit August Nights – General information
DATA
Make sure you bring your smart phone, tablet or laptop because with the WiFi you can download patterns immediately – perfect if you want to purchase from one of our designers trading or see someone sporting a stunning garments & you wish the hunt the pattern out.  Wifi will be available in all the classes.
PDF's will be posted on the website www.knitaugustnights.co.nz/news and I do have printed copies of Class requirements, Class location guide, Class lists (in case you forget where you are supposed to be) Pictorial maps to get to your classes, directions to Skeinz if you are getting there under your own steam.
SHOPPING
'Cash is King' KAN!  Many traders will have their online stores and credit card facilities with them, but by no means all of them.  There will be an EFTPOS cash out facility on site (whilst my cash reserves last) for a small transaction fee.  There is a cash machine on Bridge Street outside Beattie & Forbes Booksellers.  As past attendees will tell you, whatever you think will be enough cash for the market…. DOUBLE IT!
VENUE
East Pier is our trading & social hub during KAN.  Dave's team of Vanessa & support staff are really accommodating & will work hard to make sure you are comfortable, fed & watered.  Trading will able to take place across the entire event this year in the newly refurbished function room.  So there will be plenty of chances to buy or just hang out across the weekend.  The special KAN menu will be running again – this was wildly popular last year.
WELCOME SOIREE
This is being moved to Friday night so everyone can enjoy this whilst they are still fresh.  This is now INCLUDED in your base registration and is happening at East Pier on Friday evening from 6pm – 7.30pm. Leaving you free to make dinner plans afterwards.
The Ahuriri village is not only the KAN venue, but also my home.  I live just a few hundred metres away & many of the venues at KAN are friends.  They are genuinely very excited to have you in our 'home' & hope you have a wonderful time.
Please support the local businesses and take every opportunity to get your knitting/crochet out to show the locals how we roll.